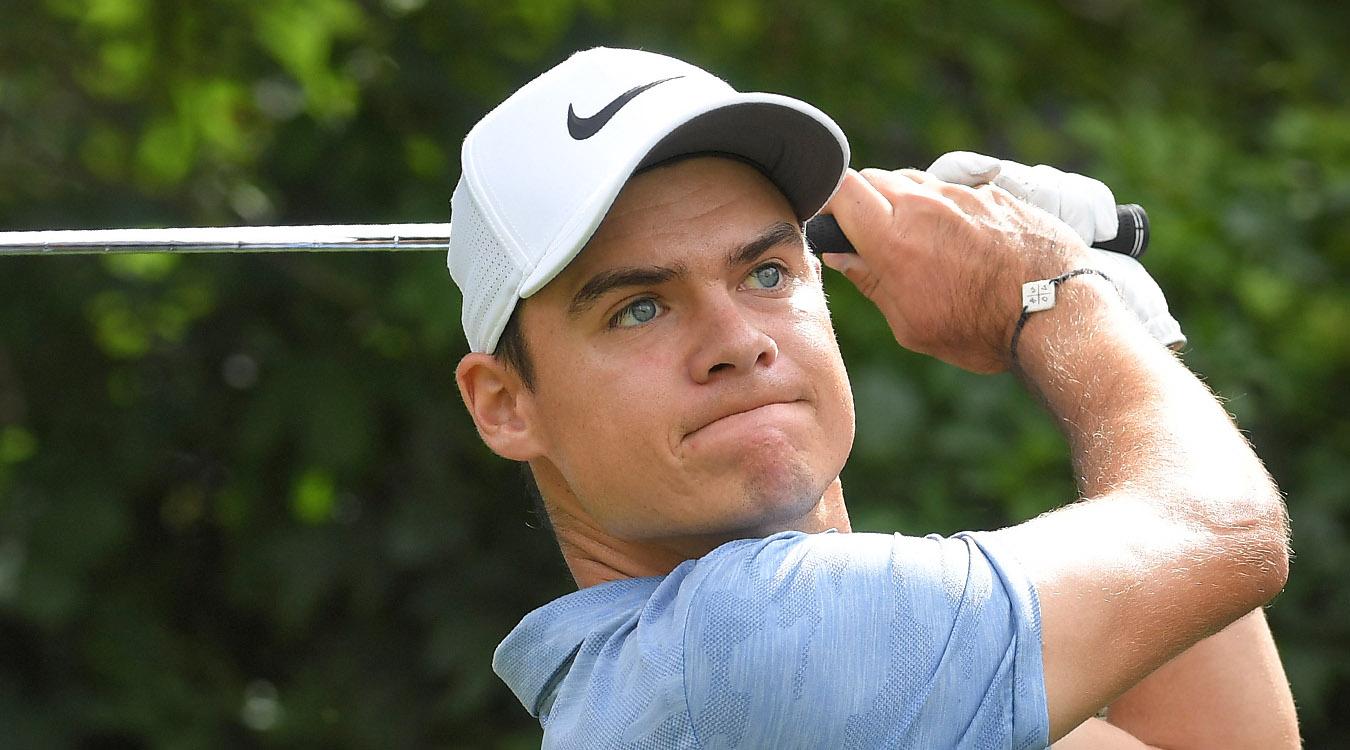 Monday Musings: Sept. 13, 2021
A recap of the first PGA Tour Monday Q of the new season: Fortinet Championship
By Ryan French


The Qualifiers
Kristoffer Ventura- 64
Justin Suh- 64
Joshua McCarthy- 66*
Michael Kim-66*
(*4-for-2 playoff)
The Good
This should be labeled "The Amazing." If you have followed the Twitter account for a while, you know I have often made comments about the price of practice rounds for Monday Qs. Well, Windsor Golf Club, host of the Fortinet Championship Monday Q, went above and beyond. The head pro, Jason Schmuhl, who has played 13 Tour events, encouraged the club to give free practice rounds to participants in the Monday Q—and it did. Kudos to him and the course owners. I understand that clubs have to make money, but I believe that if a course agrees to host a Monday, it has some responsibility to keep practice rounds at a reasonable price.
Good to see Kristoffer Ventura qualify after a tough end to his PGA Tour season that resulted in his losing his card. Ventura was having a steady season but missed nine of the last 11 cuts to finish 164th in FedEx points. He didn't get his card back in the KFT Finals, so it will be back to Korn Ferry Tour in 2022—unless he can do something special this week. It just takes one week… Justin Suh is becoming a Monday Q killer. He got a spot in his third qualifier in the last four months. Even when he has missed, he has played well. Suh is a really great dude, always willing to answer a question—and donated half his winnings from the Farmers Insurance Open to a charity there… Michael Kim won the John Deere Classic in 2018. Since then, he has made just 15 of 75 cuts and finished 214th, 248th and 227th in points the last three seasons. With his two-year exemption for that win having expired (he actually got three years because of Covid), he is relegated to the Monday Q grind, but he qualified this week… Josh McCarthy, who had a decorated career at Pepperdine, will get his first Tour start since turning pro earlier this year. He had three KFT starts, making one cut (T18)… Sixteen-year-old Tommy Morrison, standing 6 feet 9 inches, shot 69. Although he missed, the Dallas area player is one of the top junior golfers in the country. He will graduate high school in 2023.
The Bad
Mondays are hard, as we know. Just ask Calum Hill, The winner of the Cazoo Classic on the European Tour, ranked No. 103 in the world, shot 73 and missed the playoff by eight. Anything can happen in one round, good or bad. Schmuhl shot 75. I was hoping the karma golf gods would shine on him with a 64 after encouraging the course to give free practice rounds to the players… Mark Baldwin shot 70; he said he hit it pretty well overall but couldn't get the putter going. Q-school is next for him… Can Sam Saunders (Iced Tea) and Sam Saunders (New Mexico) please sign up for all Monday Qs using their middle initials? I sent at least 10 messages during play asking which Saunders was playing… Monday Q legend TJ Vogel shot even par and missed the playoff for the last two spots by seven. Vogel Monday Q'd eight times in the 2018 season.
The Ugly
You have to feel for Taylor Montgomery. He finished 26th in both the season-long KFT points race and the KFT Finals, missing his card each time by probably one stroke over two seasons. It's great to see him out playing again. He shot 70. Here's hoping he finds some good luck soon… Sam Saunders (Iced Tea) has struggled with injuries and his game over the last few seasons, so it was good to see him in the mix at the Monday. But it had to be disappointing to miss out in a playoff. I give him credit for continuing to grind, but the few times I have seen him live, he has been limping. You have to wonder how long he continues unless his health improves… The price for Monday Qs increased to $500 for non-members, a $50 rise from last season. The entry fee for pre-Qs also increased $50, to $250.